So today's blog is a little bit different as we're going all eco-friendly on you! 
With all jokes aside, becoming more environmentally friendly is something that we should all be making a conscious effort in doing. Here at Retro Styler, we see it extremely important to reuse as much cardboard and additional packaging as we can to try and minimize our carbon footprint.  
The Blue Planet effect 
Arguably sparked by the shocking images aired on the last episode of Blue Planet II, plastic waste has become a massive talking point and rightly so - as David Attenborough signed the series off by stating, "the future of life now depends on us all".
His breadth of knowledge and undeniable wisdom alongside those profound words had a lasting effect on many viewers across the nation. Since then, the current UK Prime Minister declared a war on plastic, and plans to wipe out all avoidable plastic waste within 25 years.
Paladone raise their game
We are so delighted that one of our main suppliers, Paladone, are now integrating naturally decomposing plastic into their gift range through the introduction of Breakdown Plastic™ technology. From this summer, Paladone will be manufacturing their awesome officially licensed egg-cup range with an additive to transform their plastic into a more environmentally-friendly alternative. 
No need to panic though, Paladone have assured us that none of the designs will look or feel any different, allowing you lovely lot to experience the same high quality and pretty funny egg-cup designs. Oh and by the way, your egg-cup will only start to disintegrate once it has either been treated at landfill or placed on your compost heap, so your egg-cup won't start to disappear before you finish your boiled egg...
The Marketing Manager at Paladone, Alex Ryan, stated that "our aim is to bring sustainable and naturally decomposable products to the global gift market and by trialing the new Egg Cup range we hope to achieve creativity and affordability with the lowest carbon footprint possible."
Check out Paladone's full report here
With the environment becoming an increasingly important topic, we are so excited that Paladone have made a conscious effort to work towards reducing their carbon footprint as they seek to transform more products, adding them to their biodegradable range in 2019.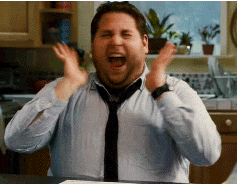 Now, there is no denying that other companies will be under mounting pressure to reduce their plastic waste as the Government announces a ban on plastic straws and other single-use plastic in an attempt to improve the state of our oceans and beaches. Here at Retro Styler, as part of our commitment to the planet, we'll be seeking out environmentally-friendly suppliers and manufacturers in our attempt to bring you the most awesome retro gifts around!
What could you do?
So whether you're trying to gift your loved ones more environmentally friendly presents recently, or haven't really thought about it, I hope you take a moment to reflect. We all need to think about what we do day-to-day, and how this may be impacting the environment in the long-term.
It is quite simple - if everyone made a conscious effort and looked after themselves, everything would look after itself...
So go and research plastic waste if you really don't know the facts and I am sure the images of devastation will leave you perplexed, asking how you can help. Because after all, life in plastic isn't so fantastic.
Let us know your thoughts on the comments. What will you or the company you work for be doing to be more environmentally friendly?